After soem time [maybe even years] ive finally came with new app. As usual its somethign that i needed myself but market was missing – Backlinks Maid – Ultimate Links Cleaner and Google Manual Penalty Revoker
Since program is really fresh and not everybody understand its power from the sales page [keep it mind it uses PRIVATE SPAM LISTS - something thats value cannot be put to numbers] i`ve decided to make some tutorials on main things you can do with this little tool.
Clean Scraped or Downloaded from some forums Backlinks


@ The steps are as follow:
1. Add bad words that you dont want
2. Set up domain indexing [if domai nis not indexed why would you need it]
3. Run the tool
On the export choose to talk only non-evil [means not on malware/spamdb lists] + indexed domains.
Voila your list is clear and secure!
How to Revoke Manual Google Penalty
Soundds too good to be true? This stuff is field tested and works. The steps are smilar to ones described in video but?
1. We take links from Google Webmaster Tools
2. We clean them
3. We upload them to Google Disavow Tool
4. We ask for reconsideration request and wait to see messages like below.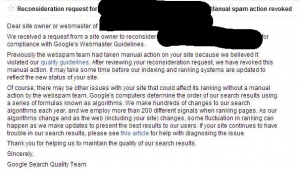 –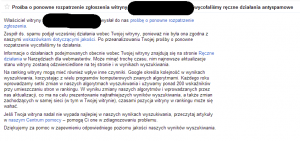 How to Create Negative SEO Lists
@ The same thing that made you good list above – produces the nasty list you can use on your competitors. All you have to do is change on export to take evil only URLs.
How to Bulk Check Expired and Auction Domains

@ Steps are as follow:
1. Add bad words
2. Put PageRank check
3. Put Alexa check [if you want Alexa domains]
4. Run the tool.
On export choose – min PR, min Alexa.
Now you have fully good expired domains list that are not on any blacklist and wasnt penalized before.